Zoom AMS-44 USB Audio Interface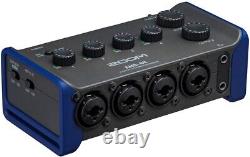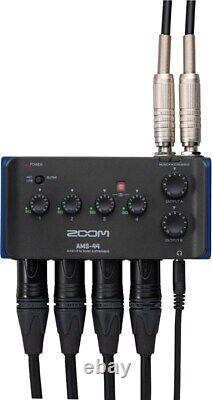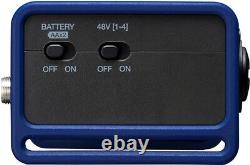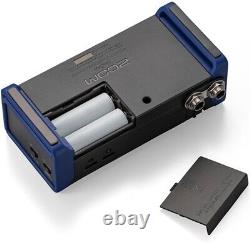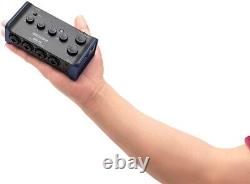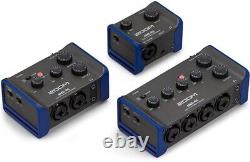 ZOOM AMS SERIESThe new AMS audio interfaces are especially designed for musicians who want to record in a traditional DAW setup but also want to stream their performances to platforms like YouTube and Twitch. Featuring a dedicated hardware switch, the musician can easily switch between Music mode and Streaming mode. When switched to Streaming mode, all inputs are combined into a single signal so you can easily stream without needing additional complicated software. The additional Loopback Switch combines the input audio with playback from your computer and routes it to your streaming software. This is perfect for adding background music to your stream or singing live with an instrumental track.
The Direct Monitor Switch sends the input signal to your headphones while routing the same signal to your DAW or streaming software which let you monitor with zero latency. The new AMS series offers 3 different models: The AMS-22 with 2-In/2-Out, the AMS-24 with 2-In/4-Out and the AMS-44 with 4-In/4-Out. All interfaces are compatible with PC, Mac, iOS and Android and can be powered from your PC or Mac via USB-C. Additionally, the AMS-24 and AMS-44 can also be powered from two AA batteries.
4 x XLR/TRS combo (Input 1: Hi-Z) inputs. 2 x Stereo 3.5 mm jack headphone out. Dedicated Music Mode (DAW operation).
AMS-44 can be powered by battery. Support for PC, Mac, iOS and Android.