Roland VS 2480 1680 880 VirDIS Backup WAV transfer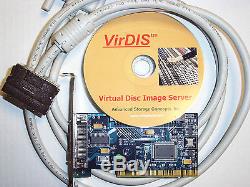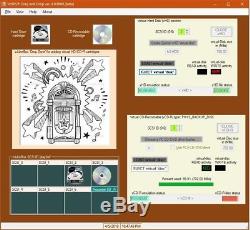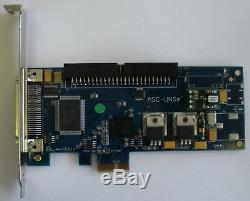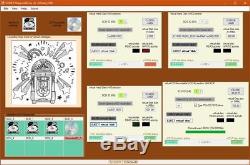 Files straight onto your PC. Export/Import WAV files (only Roland 2xxx models can import) to/from your PC! Want to use 3rd party tools on your recorder's files? Is the way to do it! And NO more external SCSI device problems!
External SCSI CD burner died? From Advanced Storage Concepts (ASC), emulates on a PC (and at the push of a button) both a SCSI Hard Disk and a SCSI CD-RW drive with an ASC Target adapter card, a cable and an amazing piece of software called.
Will show the selected drive type to your Digital Audio Recorder/Workstation. Currently available for only Roland VS series and Korg Digital Audio Workstations, support for other brands will be added in the near future. Supported Roland models are 2480, 1880, 1680, 880(EX), Korg D-16, AKAI S5000 and a few others.
Supported OSes: Windows XP(32), Win7/ 8.1/10(32/64). Other environments like Apple will be supported via'Standalone' version in development also for H1-2016.
Is'file-based' it is immune to obsolence and will track any PC storage technology changes. You can NOW also do live recording direct-to-PC and with an additional ASC board you can use TWO recorders. Tests are under way for up to 4 recorders operating in parallel - 64 channels!
Virtual disc image' files can also be opened and accessed by third party tools. Open our ISO files, edit the WAV files and reimport(2xxx models only) them back into the recorder.
You can also make CD Audio Masters without burning a CD! Plus you can select individual tracks to listen to for editing purpose and, only when satified, use the VirDIS BIN/CUE file-pair and burn it using your PC's non-SCSI burner! River for Win 7, 8.1 & 10 (32/64 bit). XP(32-bit) is still supported - for now. Direct read access to Roland-generated backup CDs from your PC's CD/DVD burner VirDIS.
A standalone (no PC card) version (VirDIS-2) is being developed 1st half of 201? For use with not just desktops but laptops and Apple platforms too! Support for the KORG D-16 & AKAI S5000 (HD only for now) is done and will be included in the imminent new release. Hard Drive emulation works on USB Flash Drives. Dual Recorder recording and playback requires 2nd.
Simultaneous vHD and vCDR operations on the same VirDIS screen. Direct-to-PC (via VirDIS) 16-channel (& more) audio recording/playback. CD Mastering (Disc-At-Once) : create CD Audio masters on your PC from the recorder's output. Read/Write activity indicators - see what is happening to your v-Drives!
- Support for BIN/CUE (CD Audio Masters) file-pairs, both for generating and importing! Listen to your cuts before burning a CD! There is no other third party software/hardware product that does what VirDIS can do, it is the answer that many Roland VS users have been waiting for! All this is done without any physical SCSI devices - just your PC and VirDIS! The item "Roland VS 2480 1680 880 VirDIS Backup WAV transfer" is in sale since Monday, February 16, 2015.
This item is in the category "Musical Instruments & Gear\Pro Audio Equipment\Recorders". The seller is "advstor" and is located in Galveston, Texas. This item can be shipped worldwide.
Technology: SCSI connection to PC
Model: VirDIS
Inputs/Outputs: SCSI
Type: Recorder content to PC & WAV via SCSI emulation
Brand: Advanced Storage Concepts
Form Factor: PCI & PCIe(add $50)